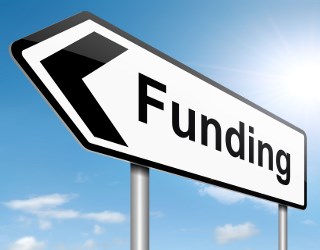 Defence & Security, Chemicals, Transport & Logistics, Paper, Wood & Furniture, Government, Pharmaceutical & Medical, Energy & Utilities, Manufacturing, Information Technology, Education & Training, Finance & Insurance
UNICEF Request for Proposal no. 2021-9169878 Development of Comprehensive Mapping of key MIS in MOSD
UNICEF Request for Proposal no. 2021-9169878 Development of Comprehensive Mapping of key MIS in MOSD
United Nations Capital Development Fund has announced on 09 Sep 2021 that is accepting bids for the following project: UNICEF Request for Proposal no. 2021-9169878 Development of Comprehensive Mapping of key MIS in MOSD.
The tender will take place in Costa Rica and will cover the Defence & Security industry.
The value of this project has not been disclosed by the donor and you can apply until Deadline date
After the deadline, Global Database will announce the contract award for UNICEF Request for Proposal no. 2021-9169878 Development of Comprehensive Mapping of key MIS in MOSD. In order to stay up-to-date with this tender and also to receive daily notifications about similar projects, you can subscribe to our newsletter for free.
Bellow you can find more information about the tender description and the bidding procedure.
Location: Costa Rica, Eritrea, Cambodia, Turkey, Chad, Cyprus, Côte d'Ivoire, Samoa, Slovenia, Cayman Islands and other 167 countries
General information
Donor:
United Nations Capital Development Fund
Industry:
Defence & Security
Chemicals
Transport & Logistics
Paper, Wood & Furniture
Government
Pharmaceutical & Medical
Energy & Utilities
Manufacturing
Information Technology
Education & Training
Finance & Insurance
Timeline
Contacts
Name:
Mohammad Ramadan Al-Qamhawi
Description
https://www.ungm.org/Public/Notice/142407
Description
Dear Respected Bidder,
Hope all is well. In reference to the above mentioned subject, we are pleased to invite your kind to our Request for Proposal no. 2021-9169878 Development of Comprehensive Mapping of key MIS in MOSD. You are kindly requested to submit your best proposal "Technical & Financial" (IN SEPARATE E-MAILS, ONE FOR TECHNICAL PROPOSAL, ONE FOR FINANCIAL PROPOSAL. IF THE TECHNICAL PROPOSAL INCLUDES ANY PRICING OR NUMBERING, YOUR PROPOSAL WILL BE INVALIDATED) to JORDANBIDS@UNICEF.ORG ONLY no later than 11:59AM Amman Time on 30.SEPTEMBER.2021, otherwise it will be INVALIDATED.
VERY IMPORTANT NOTES:
PLEASE NOTE THAT INQUIRIES RELATED TO THIS REQUEST FOR PROPOSAL WILL BE ACCEPTED THROUGH E-MAILS COMMUNICATIONS ONLY. INQUIRIES THROUGH PHONE CALLS WILL BE INVALIDATED.
PLEASE NOTE THAT THE LATEST DATE TO RECEIVE INQUIRIES IS 15.SEPTEMBER.2021.
PLEASE MAKE SURE TO SUBMIT YOUR FINANCIAL PROPOSAL AS PER THE ATTACHED ANNEX C – Financial Proposal Template. ANY FINANCIAL PROPOSAL RECEIVED IN OTHER FORMATS WILL BE INVALIDATED, EVEN IF THE TECHNICAL PROPOSAL PASSED THE TECHNICAL EVALUATION CRITERIA. PLEASE SUBMIT YOUR FINANCIAL PROPOSAL AS ATTACHED, SIGNED / STAMPED.
Thanks.
P.S. ONLY PROPOSALS RECEIVED THROUGH JORDANBIDS@UNICEF.ORG (WITHOUT COPYING ANY OTHER ADDRESS) WILL BE VALID, ANY PROPOSAL RECEIVED THROUGH ANY OTHER E-MAIL WILL BE INVALIDATED.
KINDLY NOTE THAT IT IS EXTREMELY IMPORTANT TO PAY ATTENTION TO ALL OF THE BID INSTRUCTIONS WHILE SUBMITTING YOUR PROPOSAL. FOR EXAMPLE: PROPOSALS WHICH WERE NOT MARKED CORRECTLY AS PER THE BID INSTRUCTIONS WERE INVALIDATED AND NOT CONSIDERED FURTHER IN THE PROCESS. THEREFORE, KINDLY ENSURE TO INDICATE THE FULL TENDER NUMBER, SUBJECT, TECHNICAL / FINANCIAL PROPOSALS, IN YOUR SUBMISSION.