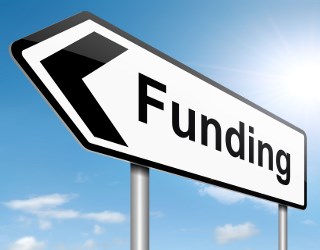 Education & Training, Consumer Goods & Services, Business Services, Consulting
Consultancy – Leadership Development Operations Management / Content Design - New York, USA
Consultancy – Leadership Development Operations Management / Content Design - New York, USA
Consultancy – Leadership Development Operations Management / Content Design - New York, USA has been closed on 05 Jun 2018. It no longer accepts any bids. For further information, you can contact the United Nations Development Programme
Bellow, you can find more information about this project:
Location: Costa Rica, Cambodia, Eritrea, Turkey, Chad, Côte d'Ivoire, Cyprus, Samoa, Cayman Islands, Slovenia and other 167 countries
General information
Donor:
United Nations Development Programme
Industry:
Education & Training
Consumer Goods & Services
Business Services
Consulting
Timeline
Contacts
Description
Dear Sir/Madam:
The Talent Development Unit (TDU) /Office of Human Resources (OHR) enables and fosters a culture of continuous learning and develops talent at all levels across UNDP. We design and implement programmes, processes, and tools to develop learning ecosystems, stimulate learning, catalyse innovation and create knowledge in order to improve individual and team performance.
The Leadership Development team in TDU supports UNDP's ?workforce (17,000+ people) to implement the Strategic Plan 2018-2021 and transform UNDP by providing leadership and management development opportunities to all people working for UNDP, independent of their level, their contract status or their location.
The LD portfolio's target audience are personnel who aspire to be great supervisors, people managers and leaders across UNDP. The reach of our leadership development programmes has greatly expanded over the last two years. Approximately 450 participants completed LD programmes in 2016 and 800+ in 2017, with about 2000 participants currently registered in LD programmes. It is estimated that another 1,000+ personnel will benefit from the portfolio over the next year.
In order to facilitate the continued administration of the LD portfolio, the OHR/ITM Talent Development Unit is seeking to hire a Learning/Admin consultant who, under the supervision of the learning specialist in the unit, will provide administrative and programme management support to the Leadership Development portfolio. The consultant will coordinate enrollment of participants and will liaise and communicate with participants, vendors and other teams as needed on participation.  S/he will support the monitoring and reporting on programme progress, assist in the compilation of evaluation reports; and will be responsible to provide effective and efficient data management support for e.g. Senior Leadership programmes (e.g. LDP3: Leaders and LDP4: Executive Education). S/he will provide clerical support to the team and other logistical support to the programmes.
For further information please visit: https://jobs.undp.org/cj_view_job.cfm?cur_job_id=79006  
Any request for clarification must be sent by email to cpu.bids@undp.org